Delivering more power, faster charging and longer life
Recreational vehicles (RV), boats for personal and commercial use, golf carts and more are constantly needing to operate an ever increasing amount of electronics and appliances for longer periods of time. Conventional technology doesn't have the power and capacity to meet the needs or the lifespan for there to be an acceptable return on investment.
Our efficient LiFePO4 Modular Storage options can be deployed with a wide range of industry standard inverters and energy management systems. The Carbon Nanotube VRLA/AGM offers a more economically and simplified choice while competing with most lithium options in performance and longevity.
POWERSYNC's integrated systems are designed to be long lasting and can be easily matched with advanced energy management controls software to maximize your energy usage of your vehicle.
Our integrated mobile systems feature: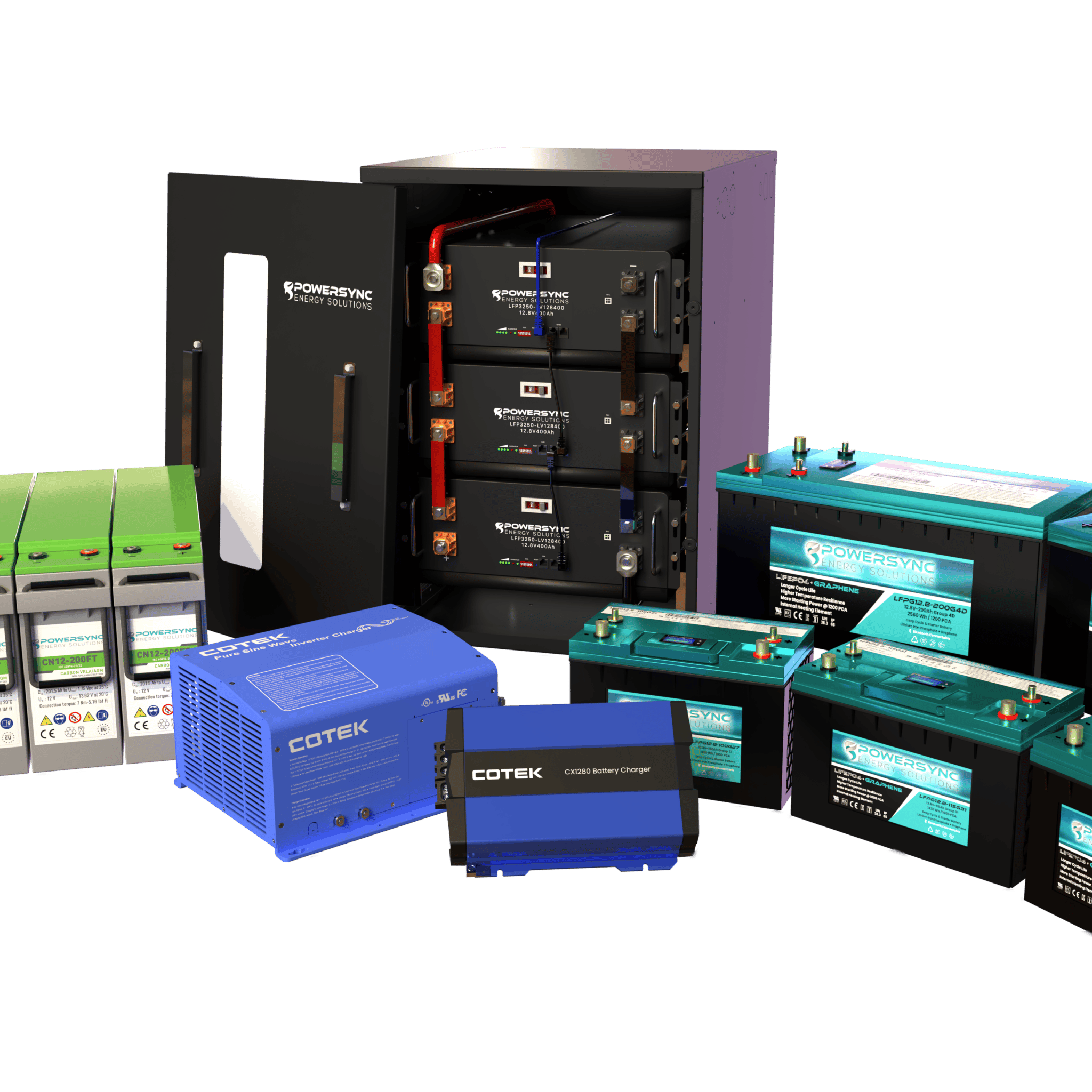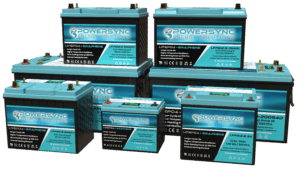 After years in development, POWERSYNC is pleased to announce the availability of Lithium Graphene batteries. Adding to the already superior battery chemistry of lithium iron phosphate (LiFePO4 or LFP), graphene offers unique electroconductive properties that improve efficiencies in battery cycling and power delivery capabilities as well as improved safety.
Read More »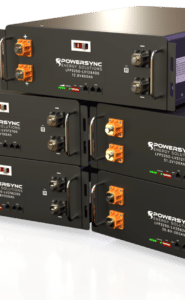 With the increasing demand for more power and faster charging times, we are excited to announce the release of our Generation 3 Lithium Battery Module!
Read More »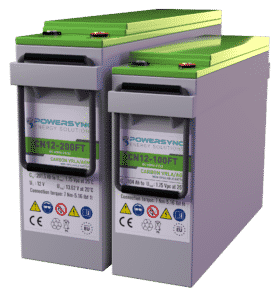 POWERSYNC has announced the acquisition of a front terminal carbon nanotube VRLA/AGM battery line. Carbon nanotube is an exciting new additive to lead-acid battery chemistries that increases cycle life to be on par with most lithium technologies.
Read More »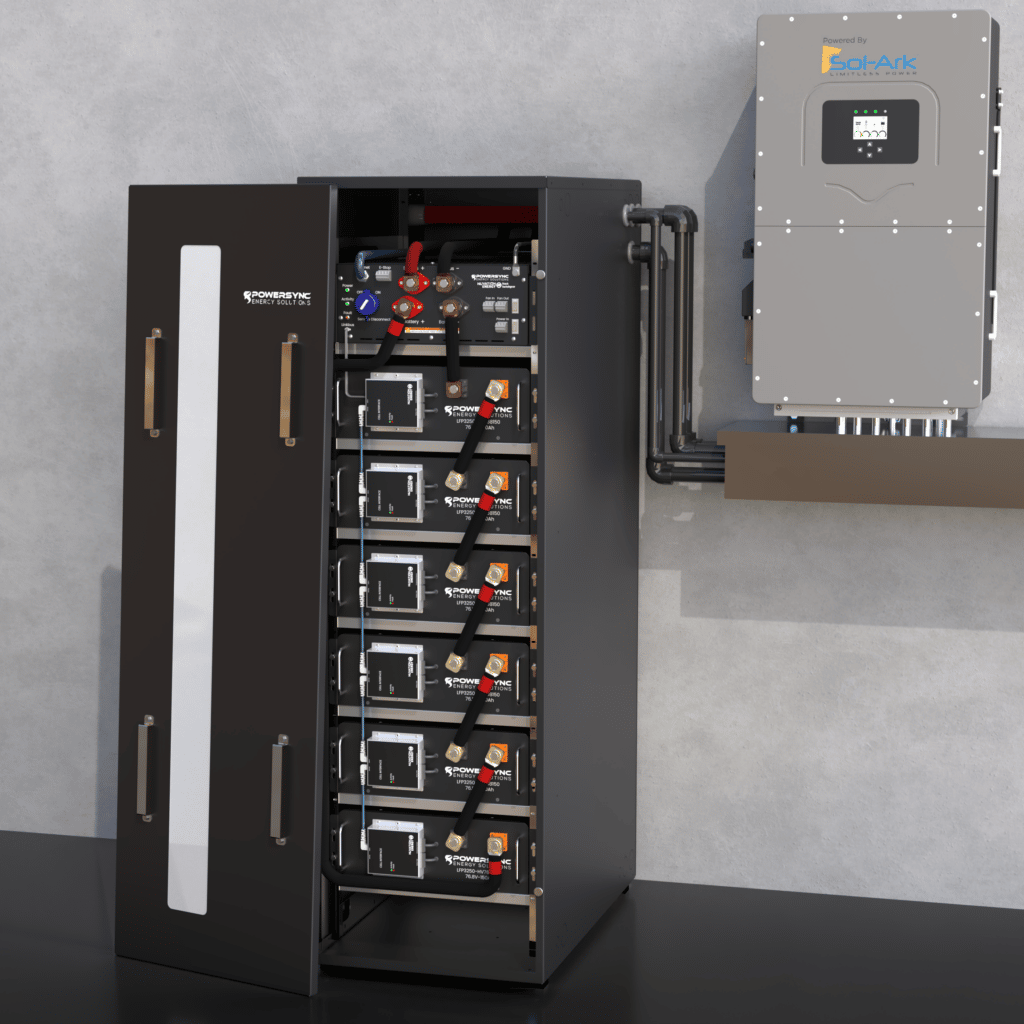 69kWh LiFePO4 Modular High voltage with Sol-Ark
Be the first to know
about the launch of a new product
Learn more about our products deployed in the field
Whether you have a residential or commercial renewable energy project, a UPS application, or an RV or boat needing energy storage, our solutions have been demonstrated to provide customers with the flexibility to meet a wide variety of application needs.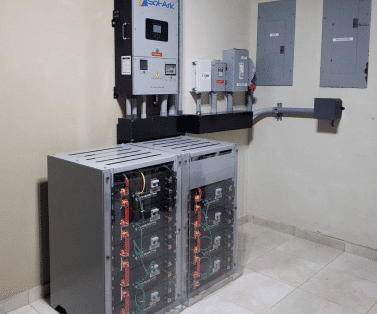 Located in Miami, FL, this is a 46 kWh battery with 8 kW of solar, 20 kW of generator using the Sol-Ark 8K inverter.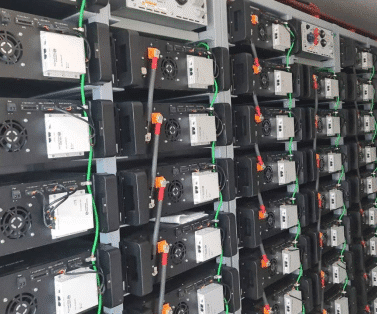 Located in San Juan, Puerto Rico, this is a DC coupled 348 kWh battery with 192 kW of solar, 500 kW of generator using 280 kW of inverters from LS Electric.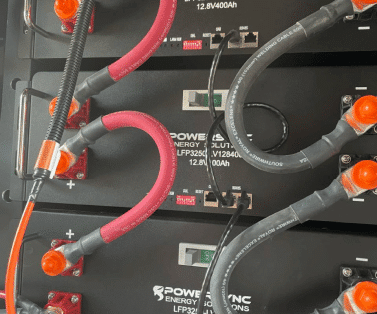 Located in Elkhart, IN at a RV manufacturer, this is a 15 kWh battery using the Cotek 3k inverter and 80A auxiliary charger.
Mobile Energy Storage Solutions
Example mobile energy storage
The following is a basic example of the standard architecture of an RV/marine system with POWERSYNC'S LiFePO4 Modular Storage using the Cotek inverter/charger, auxilary charger and Firefly RV-C EMS. Please consult the POWERSYNC™ product manual and the inverter installation instructions prior to installing.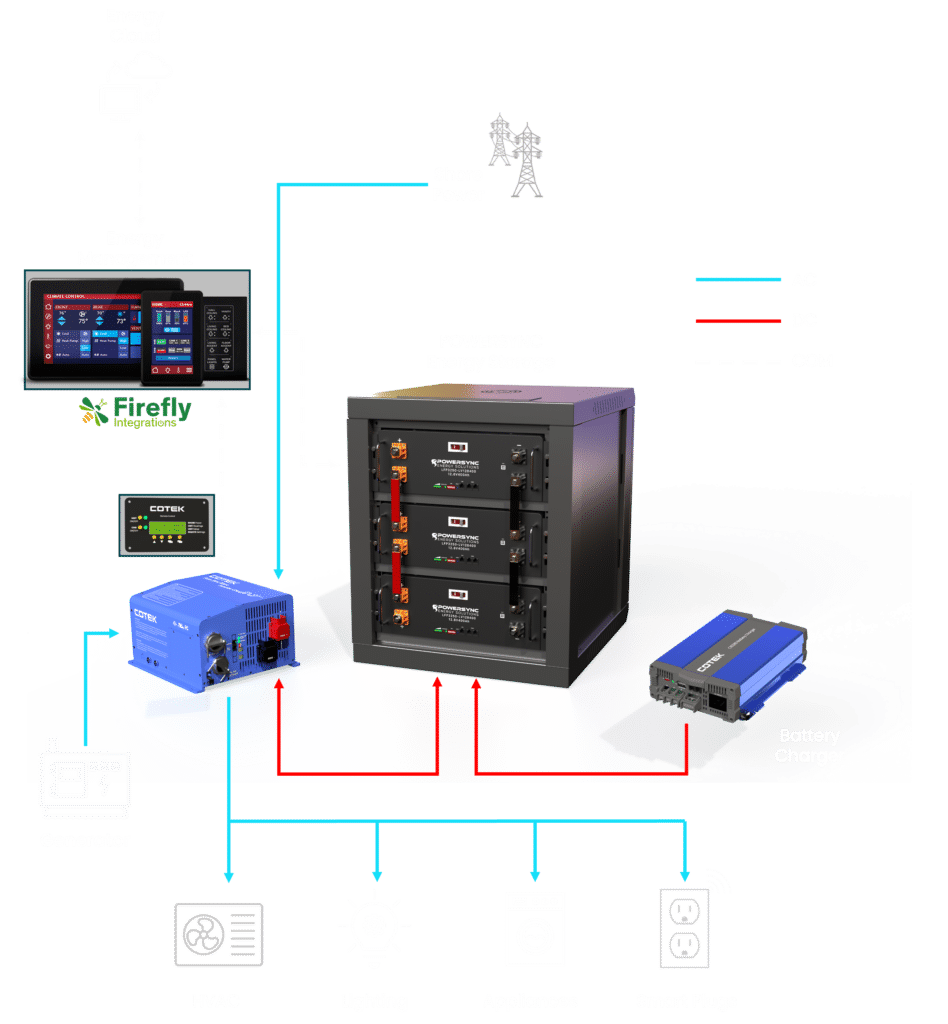 Let us help you find the right solution