Commercial/Industrial Energy Storage
Solutions to mitigate energy risks for your company
POWERSYNC™ designs and builds advanced energy storage which is deployed in demand response enabled microgrid solutions for commercial and industrial (C&I) applications.
Our advanced solutions allow companies to mitigate economic risk with on-site independent backup power to essential equipment while helping to insulate operating expenses from utility rate increases and fluctuations in power supply.
Systems can be designed for single, split or 3 phase electrical architecture and easily integrates with a broad selection of inverters and energy management systems.
POWERSYNC™ ESS protects by: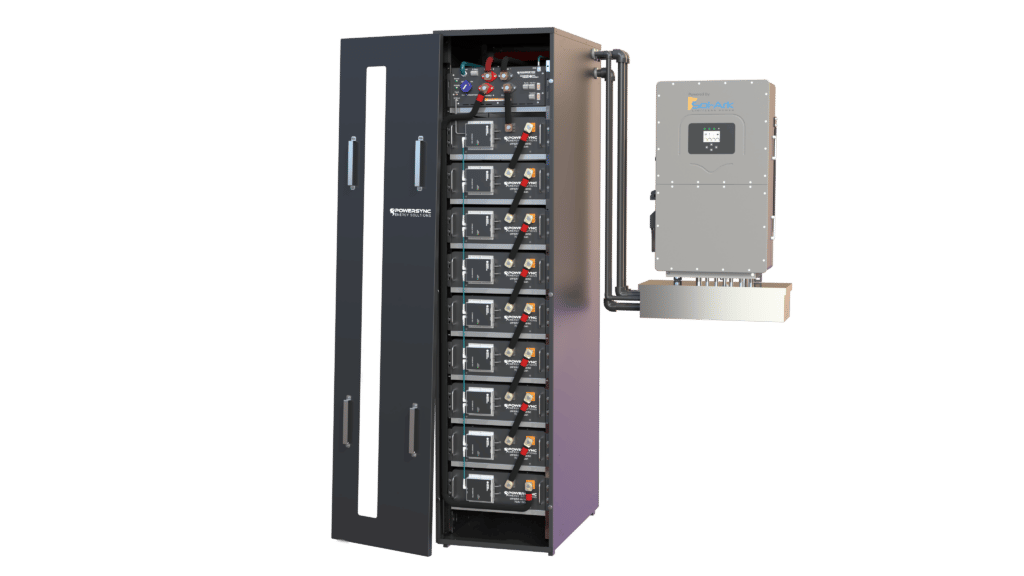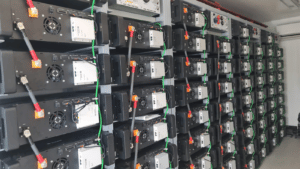 The California Energy Storage Alliance (CESA) and Nuvation Energy analyze the differences between AC-coupled energy storage and DC-coupled energy storage behind the meter. Viewers will gain…
Read More »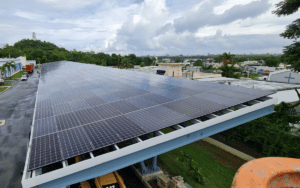 A microgrid project in Puerto Rico was designed and installed by Arco Caribe Architects using solar power and energy storage from Maximo Solar, POWERSYNC Energy Solutions, and Nuvation Energy…
Read More »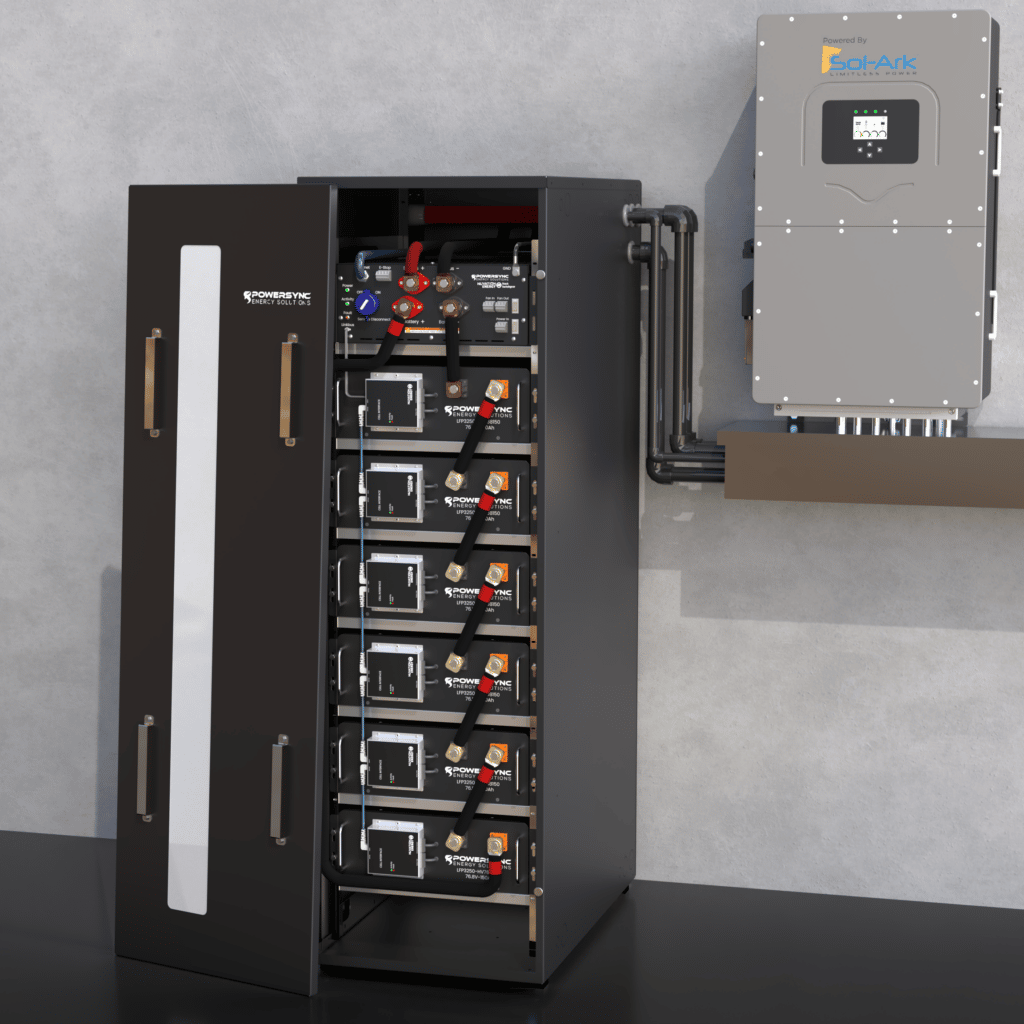 69kWh LiFePO4 Modular High voltage with Sol-Ark
Be the first to know
about the launch of a new product
Learn more about our products deployed in the field
Whether you have a residential or commercial renewable energy project, a UPS application, or an RV or boat needing energy storage, our solutions have been demonstrated to provide customers with the flexibility to meet a wide variety of application needs.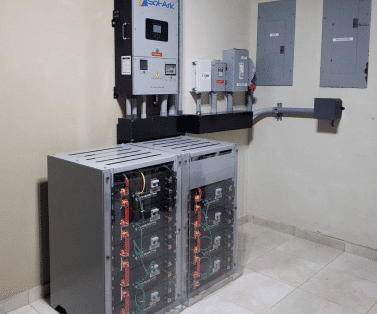 Located in Miami, FL, this is a 46 kWh battery with 8 kW of solar, 20 kW of generator using the Sol-Ark 8K inverter.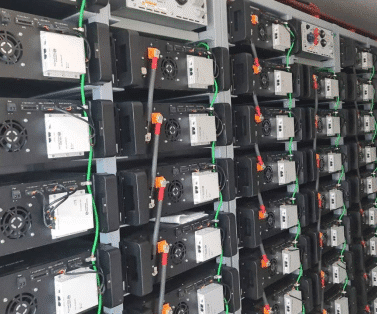 Located in San Juan, Puerto Rico, this is a DC coupled 348 kWh battery with 192 kW of solar, 500 kW of generator using 280 kW of inverters from LS Electric.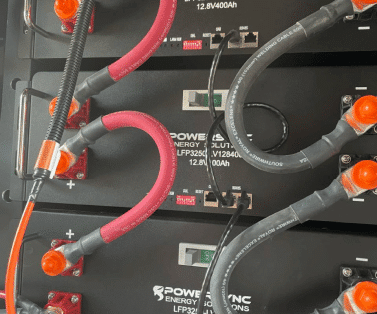 Located in Elkhart, IN at a RV manufacturer, this is a 15 kWh battery using the Cotek 3k inverter and 80A auxiliary charger.
C&I Energy Storage Solutions
C&I Energy Storage Solutions
Example DC coupled high voltage line diagram
The following image is a basic example of the standard architecture of the high voltage commercial energy storage system with solar PV and gensets.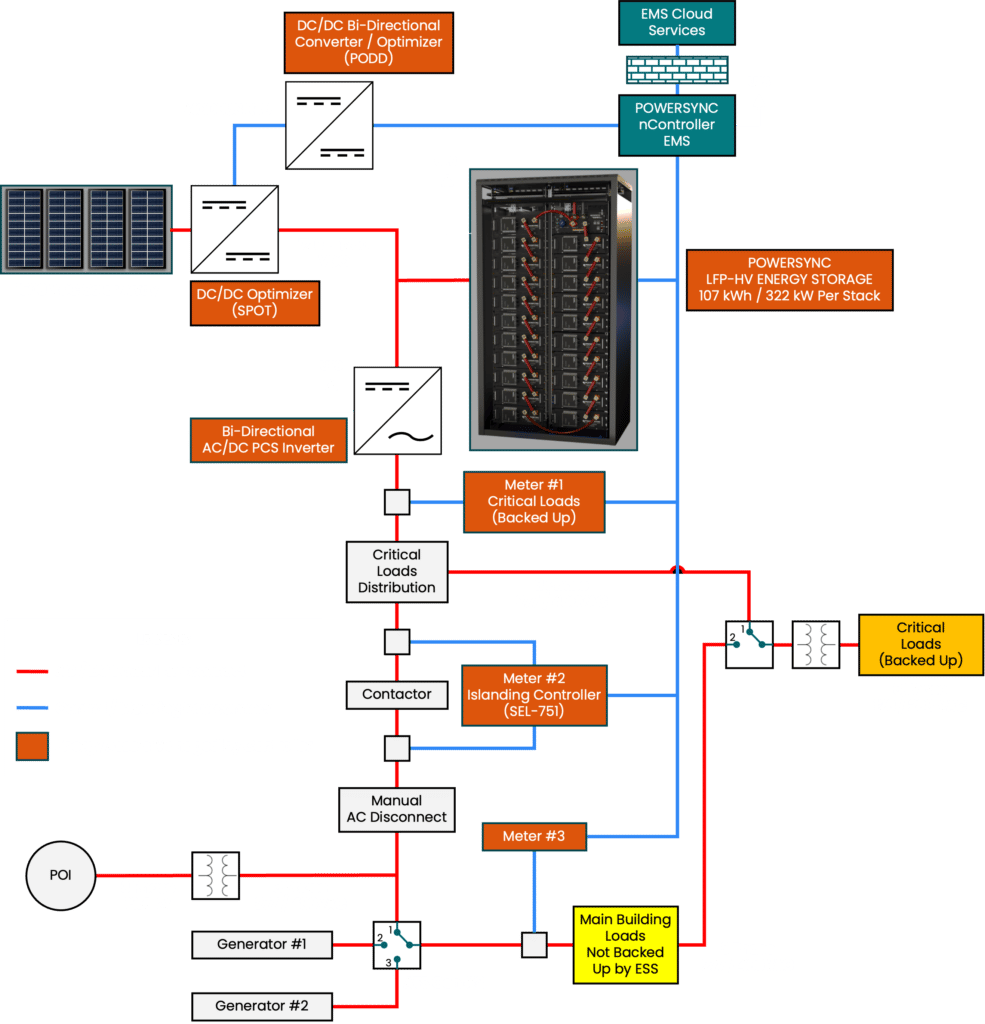 Let us help you find the right solution