LIFEPO4 + GRAPHENE DUAL PURPOSE
Starting and Deep Cycle Lithium Graphene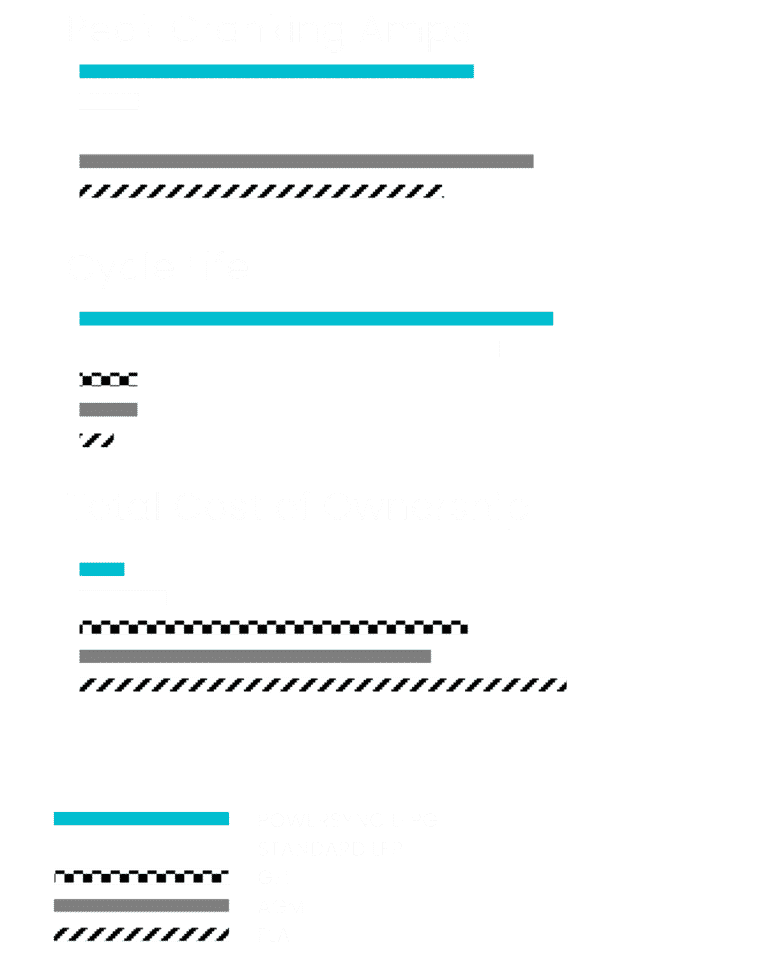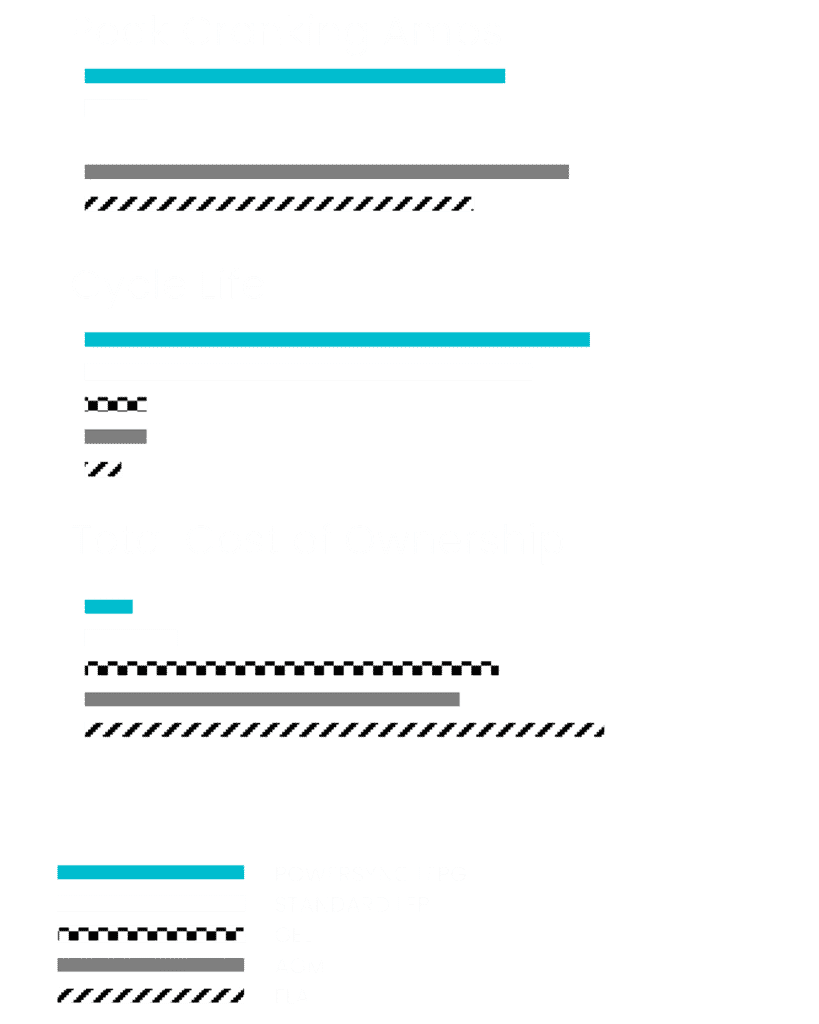 Based upon system design, manufacturer's MSRP, maintenance costs, warranty, cycle life, discharge rates, and operating parameters.
Deep Cycle + Starting: The LiFePO4+Graphene Dual Purpose batteries will serve your battery needs in both deep cycling and engine start applications.
Popular Battery Sizes: Available in the most popular BCI group battery sizes.
Series or Parallel Connectivity: Increase your battery bank options by connecting batteries in series or in parallel.
Superior Cycle Life and Safety: Graphene has been demonstrated to have fantastic electroconductive and thermo-resilient properties.   Lithium + Graphene is known to increase cycle life and increase performance more than standard LiFePO4 batteries.  The battery management systems protects against under/over voltage and current, temperature, and short circuit.
Compliance: UL-1642, CE, IEC62619 & CB, KC BIS, IP65


WHY GRAPHENE?
Graphene is a highly electroconductive two dimensional transparent polymer which positively impacts the performance of the battery making them more stable, flexible, stronger, and resilient than standard lithium ion batteries.
BENEFITS INCLUDE
Higher energy density
Higher current tolerances
Lower operating temperatures
Faster cycle times
Maintains charge longer
Longer Lifespan
Outperforms the Competition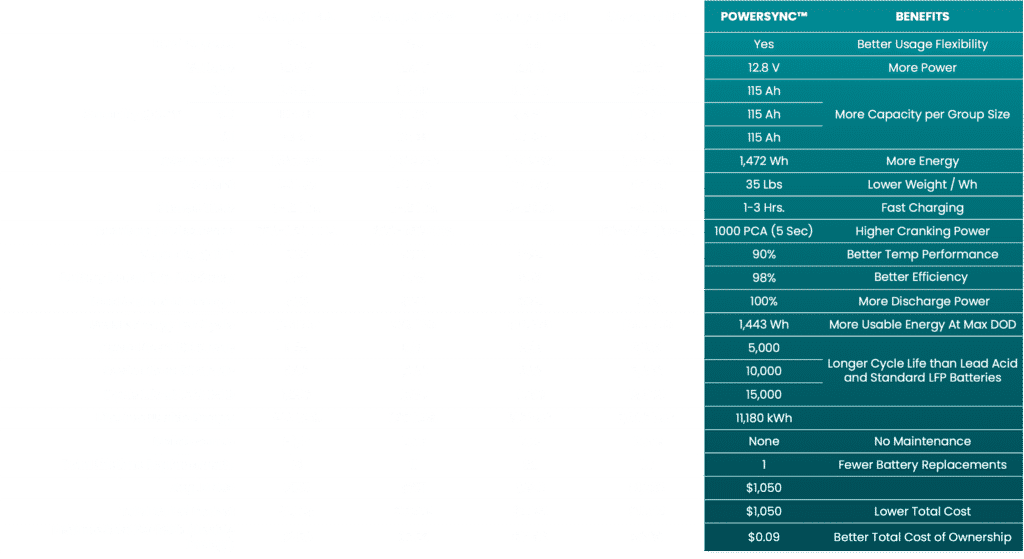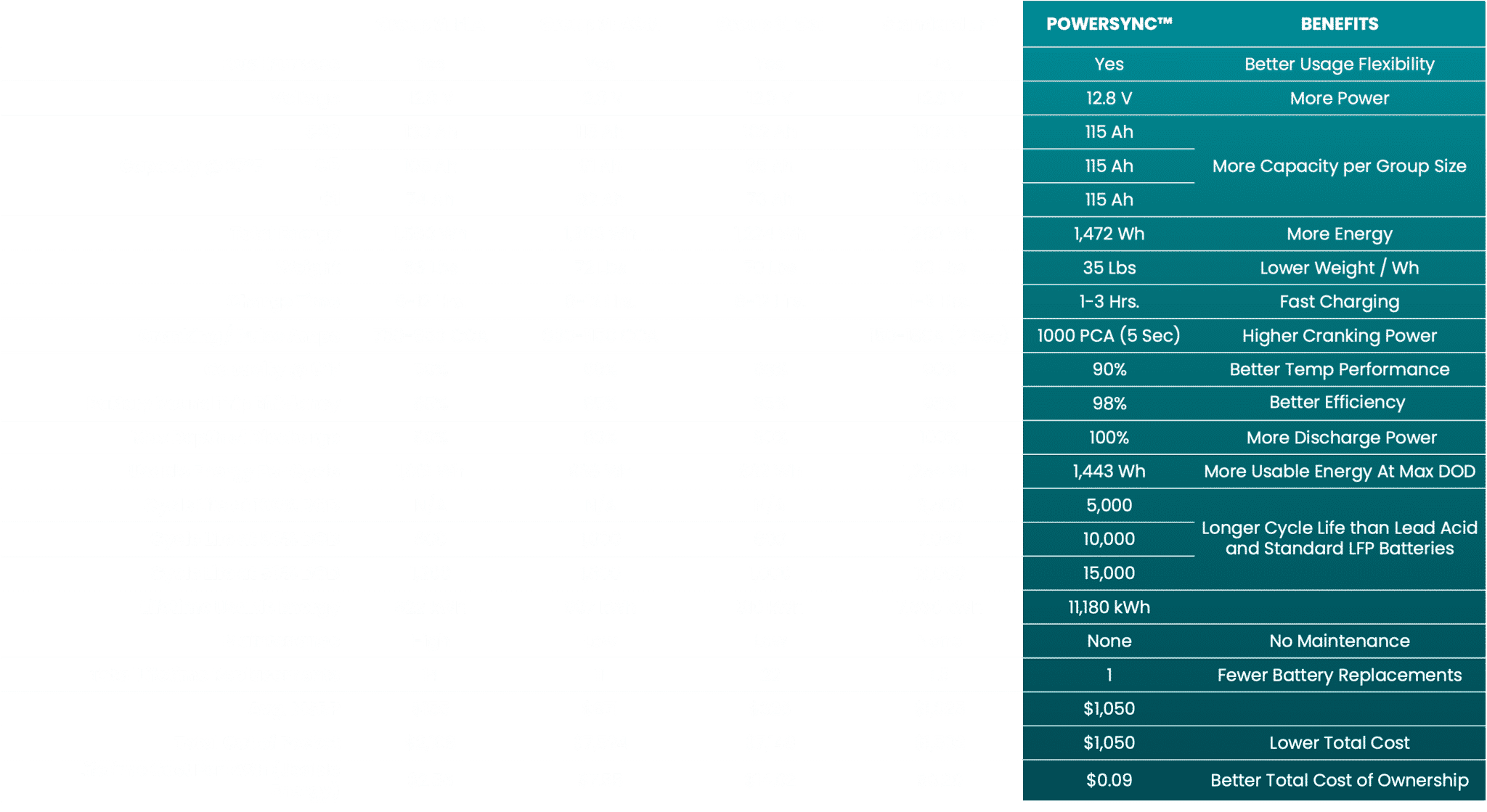 Source performance and pricing information available upon request.
*Performance specifications may vary depending upon the manufacturer.
**Cost based upon typical MSRP.
¹To 70% retained capacity.
²Based upon cycle life at max DOD