New SP Modular Energy Storage from POWERSYNC
"The new SP modules will be integrated into RaVolt Generation 2 units. The 4" shorter length of Powersync's heated SP modules helps create more space in the RaVolt cabinet for a cleaner, safer fit and will be a key component for RaVolt units in cold weather climates. We will debut this integration at the RE+ Northeast show February 22nd-23rd in Boston, MA as well as many exhibits across the US in 2023."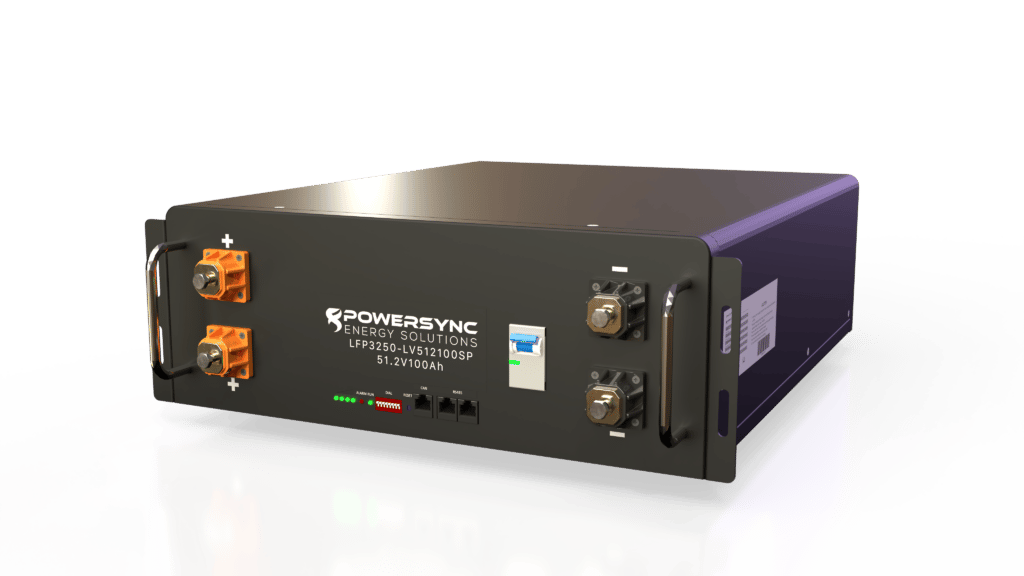 POWERSYNC'S high power (HP) modules were designed to serve two markets: stationary energy storage and vehicle auxiliary power. With this dual goal in mind, a modular battery solution was created meeting the rigorous safety requirements and long-term use of a residential system but also meeting increased construction and higher power demand for mobile systems.
Like residential homes, mobile power systems from recreational vehicles to commercial marine vessels are becoming more and more power hungry and needing that power faster and in a smaller footprint. While those two systems may share in functionality and desired outcome, changing environmental conditions, vibration, integrating with non stationary equipment and meeting additional safety standards for mobile applications was quite a challenge. "Designing a stationary energy storage system is a task in itself…operating that system on the road or water is something very different." says Clinton Beiter, CEO/Founder of POWERSYNC. "The home owner benefits from having an over engineered product that goes through a much more extensive QC/QA process than stationary systems are required to."
Building on its predecessor, the standard power (SP) version was designed and built with the same workmanship and rugged design but with cost reductions where higher current rated components were not necessary. "It was natural for our engineers to identify cost saving design changes that we can pass to the homeowner while maintaining a far superior power output and construction design than most options in the residential energy storage markets." says Clinton.
One of the fantastic features to the SP module is the inclusion of the internal heater from the HP design which is a component that helps to ensure that the modules will be able to safely and properly charge in cold weather climates. "Our advanced battery management system limits charge current when the cells are below recommended temperatures." says Clinton. Expanding on the heater functionality Clinton explains that "the limited current slowly warms the cell temperature to a safe level before allowing normal charging currents to resume. The integrated heater is yet another demonstration of how POWERSYNC listens to its clients".
What are the Benefits of the SP Module Design?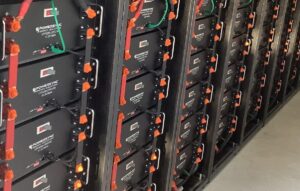 Easy Installation: Battery module design fits our indoor/outdoor cabinet and wall mount option with closed loop communication with industry leading inverters.
Superior Safety: POWERSYNC designs all systems to meet and exceed all safety requirements for energy storage systems. At the cell level our systems have successfully passed explosion resistance crush, puncture, drop and impact tests. At module, stack, and system levels, our advanced battery management system balances the cells and the paralleled modules, protects against under/over voltage and current, temperature and short circuit protections.
Battery Compliance: UL-1973, UL-9540a (pending), SGIP (pending), OGPE (pending), CE, IEC62619 & CB, KC BIS, UN38.3
Scalability With Up to 62 Modules in Parallel
Full Stop Breakers on Each Module
Communication with Industry Leading Inverters
51.2V, 48V, 25.6V or 12.8V Options
15 Year Limited Warranty
Battery Compliance & Feature Updates
January, 2023
UL 1973
January, 2023
OGPE Certification
February 2023 
SGIP registration
Q1 of 2023 
UL9540a
Q1 of 2023 
UL9540
Let us help you find the right solution