Government Energy Storage
Energy storage to mitigate risk for the institutions that need it.
Government Energy Storage
POWERSYNC designs and builds advanced energy storage systems (ESS) that are for critical government installation and operations.  Our advanced energy storage systems allow local, state, and federal governments to mitigate economic risks associated with power disruptions.
Our Government solutions, like our C&I solutions are designed for low or high voltage single, split or 3 phase electrical architecture and easily integrates with a broad selection of high power inverters, power control systems, and energy management systems.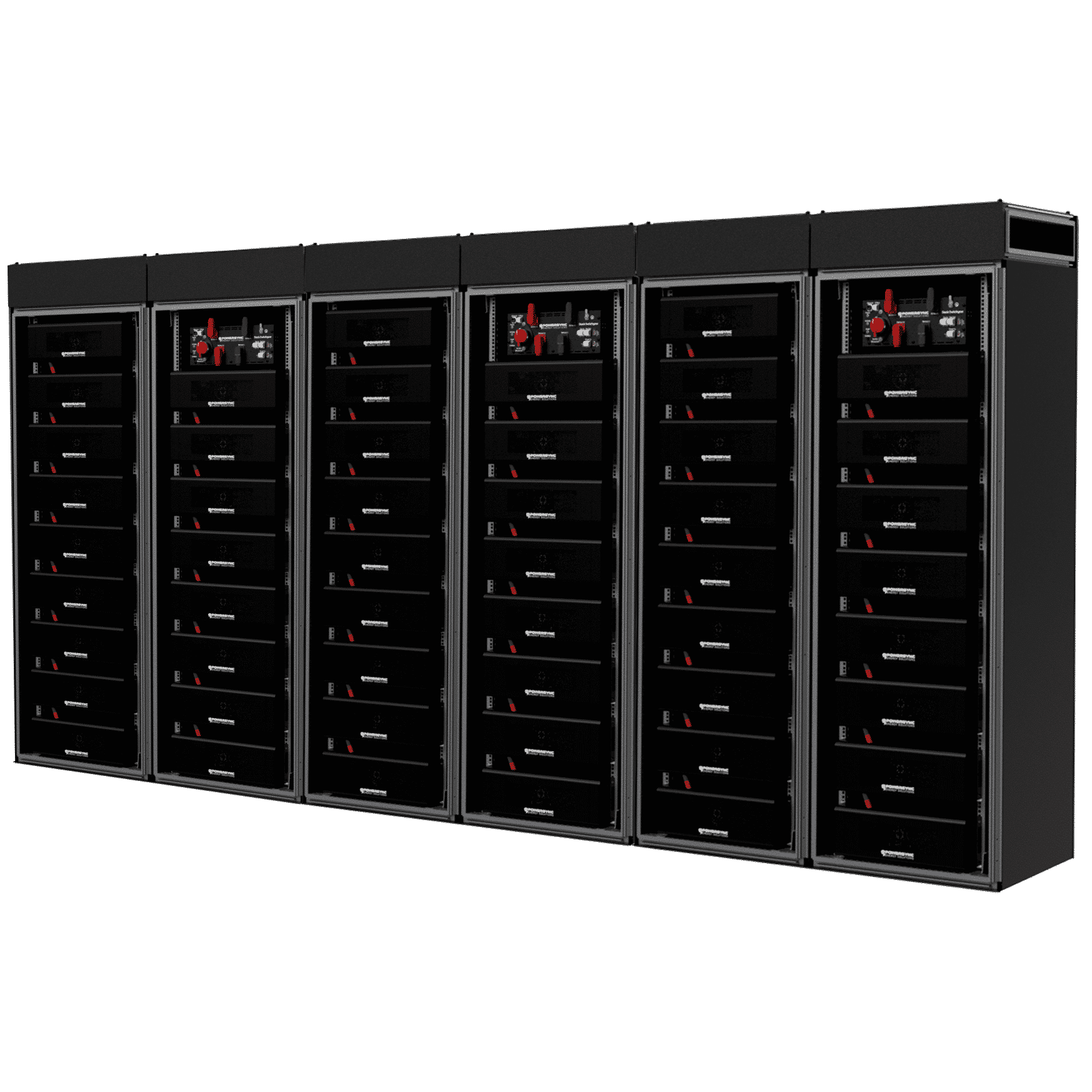 POWERSYNC protects government agencies by:
POWERSYNC ESS are the all in one solution for:
Government & Utility Energy Risks


Government & Utility
Storage Solutions

Microgrid
Energy Storage is a critical component of any microgrid. Whether the microgrid is one circuit within a building, a mobile power station, or an entire campus, our energy storage systems can be configured to meet the power needs of any project. Our ESS's are being deployed to meet a wide variety of microgrid applications.

Critical Power
Uninterruptible power supply is the first line of defense for a government's ability to provide services during emergency situations. Our energy storage systems are are designed to ensure that the locations that need it most will have power to meet their facility's critical power needs.
Mobile Emergency Power
Having mobile power solutions which can be deployed to serve the needs of emergency services during natural disasters can save lives. Fully assembled trailer mounted energy storage systems can be the source of power to meet state and federal government needs for disaster relief.

Hybrid Genset
The lack of reliable electric supply and high costs of peak demand are some of the challenges that are a motivating factor in an energy manager's search for a more reliable and long term solution. Our high discharge energy storage systems are being deployed to allow governments to achieve significant savings with hybrid genset plus storage systems.
The following image is a basic example of the standard architecture of the high voltage commercial energy storage system with solar PV and gensets.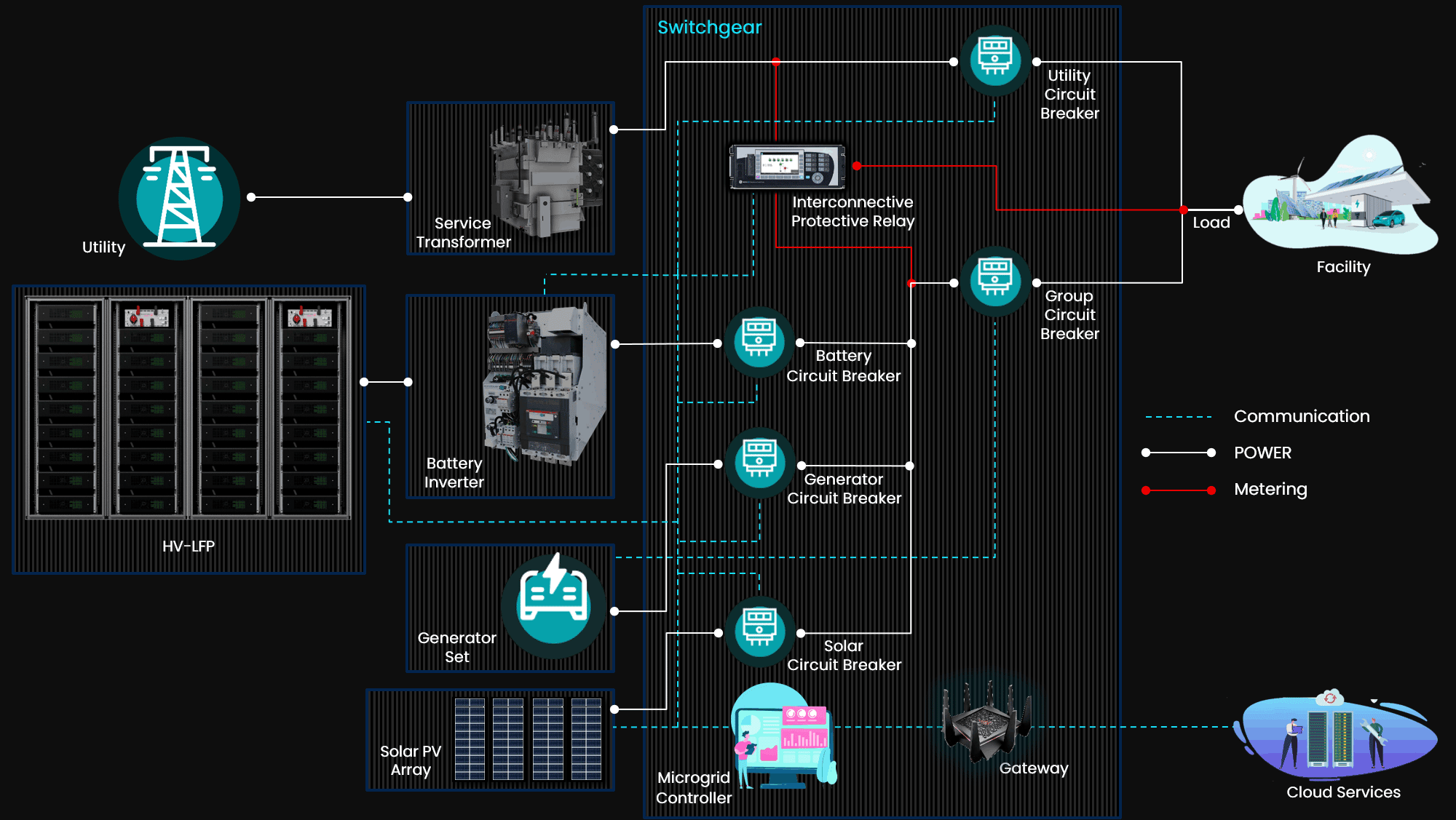 Energy Storage Calculator